LAM's Annual Report for 2015 documents the impact we make for Marin's residents.
For nearly 60 years, Legal Aid of Marin has helped thousands of low-income Marin County residents address critical legal issues directly affecting their homes, incomes, jobs and families. Our work protects and serves Marin's most vulnerable residents by providing access to legal justice.
LAM creates progressive economic and social impacts that help make Marin County a better place.
For more on how LAM makes a direct impact in Marin download our 2015 Annual Report below.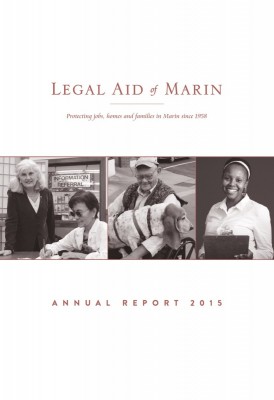 Download LAM's 2015 Annual Report
Return to News