Maura Prendiville to continue career in public service at Office of Labor Standards Enforcement at the City of San Francisco.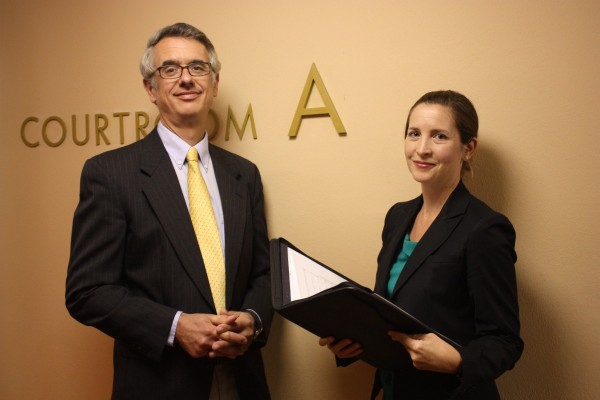 The Legal Aid of Marin Board of Directors has announced that David Levin has been appointed as the agency's Interim Executive Director. Levin brings a wealth of experience having worked as a housing attorney for more than ten years at Bay Area Legal in Richmond, where he also directed a HUD-financed regional fair housing program.
"As a resident of Marin County for nearly 18 years, I am excited to help serve the community where I live with these vital legal programs for our clients," said Levin, who before attending law school, spent five years in Niger, West Africa with the U.S. Peace Corps as a volunteer and associate director.
Throughout his career, Levin has represented hundreds of indigent clients in housing cases that were litigated in both state and federal court, and presented trainings for the California State Bar and National Housing Law Project.
Levin assumes leadership following a successful six-month tenure of longtime Senior Staff Attorney Maura Prendiville who served as temporary Interim Executive Director. Prendiville will be continuing her career in public service at the Office of Labor Standards Enforcement at the City of San Francisco.
"I'm honored to have had the opportunity to give back to my hometown by representing the most underserved members of our community for the past seven years," said Prendiville who joined LAM in 2008. Prendiville was instrumental in establishing the award-winning Marin Community Court and spent the past several years in the leadership role of Senior Staff Attorney advising staff on cases ranging from housing subsidies to landlord tenant matters and debt collection.
The Legal Aid of Marin Staff and Board of Directors is pleased to welcome Levin to LAM in this new role and congratulates Prendiville on her new public service endeavor.
Volver a Noticias