Award-winning collaboration has helped hundreds of homeless and financially strapped make fresh start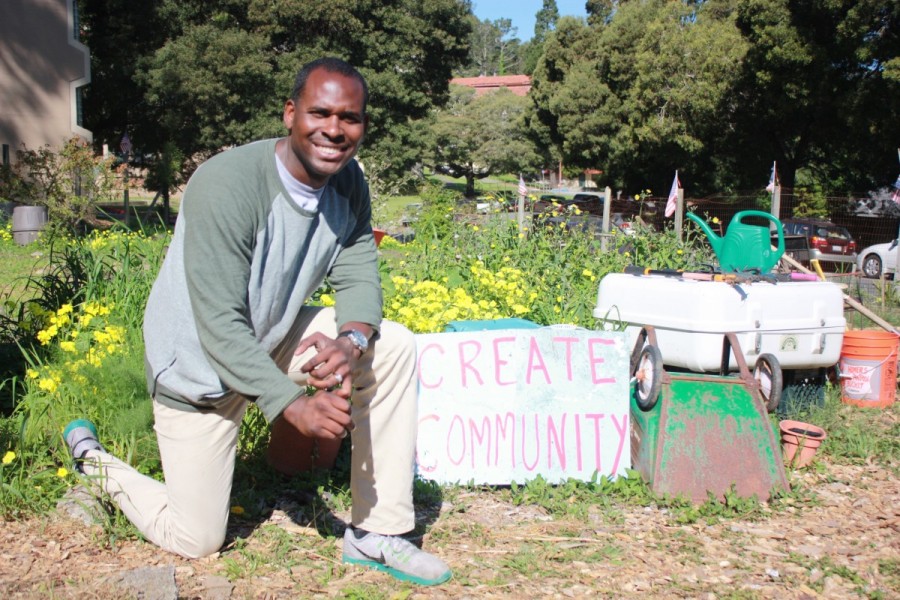 Legal Aid of Marin is proud to celebrate the 5th Anniversary of the award-winning Marin Community Court – an alternative sentencing program that has helped more than 1,000 homeless or financially strapped defendants in Marin County to clear up minor infractions and turn their lives around to gain a fresh start.
The first of its kind in Marin County, the MCC debuted as a pilot project in 2011 through a collaboration with Legal Aid of Marin, the Marin Superior Court and St. Vincent de Paul Society of Marin County. Demand for MCC's services grew so rapidly, that the pilot project quickly developed into the most steady and reliable resource for those in Marin's homeless community seeking to resolve noncriminal violations such as sleeping in a park or vehicle, jaywalking or having unpaid vehicle registrations.
For far too many Marin County residents who are either homeless or precariously housed, the loss of a license or registration leads to the loss of jobs, homes and even their families. The Honorable Beverly Wood took note of this problem in 2011 when she served as a traffic Commissioner in the Superior Court. Judge Wood's courtroom was flooded with defendants trapped in a downward spiral.
"I saw defendants so deep in fines and caught in a vicious cycle with no way to get out. I saw the negative effect these fines were having on families, seniors and residents in Marin and I wanted to do something about it."
In 2011, Legal Aid of Marin's Maura Prendiville and St. Vincent's Cris Jones noted the same problem, and collaborated with Judge Wood to create the Marin Community Court, which took off from there.
In 2015 alone, 223 MCC participants cleared over 314 (non-criminal) citations, representing 416 infractions and $200,000 in court fines through alternative sentences such as community service, sobriety programs, parenting courses/life skills courses, employment support training, traffic or DUI courses, vehicle insurance and/or registration, following through on physical/mental health care or seeking veterans support services.
The MCC, which won the 2012 Hearts of Marin Award for Excellence in Innovation, is held on the second Tuesday of each month at St. Vincent's Dining Hall in Downtown San Rafael, where Marin Superior Court Judge Beverly Wood presides alongside volunteers such as retired Bailiff Vince Simpson and retired court clerk Hoang Leclerc amidst a backdrop of donated food on the shelves and inspirational proverbs on the walls.
The MCC now receives committed funding from Peter E. Haas Jr. Family Fund, van Loben Sels/RemeRock Foundation, the Fullerton Family Foundation, the County of Marin and Silicon Valley Bank Foundation. A growing network of dedicated Pro Bono attorneys and community volunteers work alongside MCC staff to keep up with growing demand for services.
"Because of the MCC I was able to get my military back pay, my mental health diagnosis and treatment," said Iraq War Army Veteran and Marin City native Steven Ashby Anderson, who is completing his alternative sentence through gardening work at the Marin Community Gardens. "I am doing a lot better. With my back pay, I paid for a year of rent to get off the streets and am working with the Veteran's association to explore going to school and be retrained."
PLEASE NOTE:No walk-in services are available. Interested participants can inquire about eligibility with MCC Coordinator Susana Romo(415) 492-0230 Ext. 313. E-mail: communitycourt@legalaidmarin.org
MEDIA: For more information or to schedule an interview with a member of the Community Court team or a defendant, call: Delfin Vigil (415) 492-0230, Ext. 315. Email: dvigil@legalaidmarin.org.
Volver a Noticias