Please join us to honor the Outstanding Pro Bono Providers of 2013.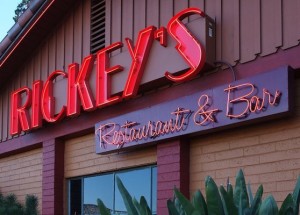 Legal Aid of Marin was incorporated in 1958 and has been serving the community for 56 years.  We were started by a group of Marin County Bar Association (MCBA) volunteers and now have a staff of 12 (including 5 attorneys) serving over 2000 households each year.  This month's MCBA general membership meeting will again host Legal Aid of Marin's Pro Bono Appreciation Luncheon on Wednesday, March 26, 2014, at 12 noon at Rickey's Restaurant in Ignacio/Novato.
We will celebrate over 215 attorneys and non-attorneys and our 41 recipients of the Wiley W. Manuel Award—issued by The State Bar of California for 50 or more hours of pro bono service.  Marin County Superior Court Presiding Judge Faye D'Opal will present the attorney certificates.
The attorney Wiley W. Manuel Award Recipients are:
Jean Bordon, Nathaniel Cooper, Casey Epp, Laura Haley, Shirley Hochhausen, Laurie Joyce, Robert Kane, Rebecca McGuire, Kathryn Oliver, Charles Ostertag, Sangeeta Powaku, Aarti Reddy, Christopher Robinson, Javier Serrano, Brent Seymour, Colleen Shaw, George Shea, Christina Sherman, Jeffrey Speno and the Honorable Beverly Wood.
The non-attorney Wiley W. Manuel Award Recipients are:
Ben Asch, Adam Bentley, Teghan Binnings, Mikhail Butenko, Marie D. Carrera, Stephanie Drenski, Lauren Harriman, Neha Hemmad, Nerissa Irizarry, Iris Kokish, Hoang Leclerc, Emily Levitan, Ann Munene, Timothy Peters, Anuar Ramirez, Roberta Schwarz, Rena Sera, Neha Shah, Vince Simpson, Sandy Stadtler and Dede Teeler.
Honorable Mention recognition will be made for the following attorneys and non-attorneys who provided valuable assistance to Legal Aid of Marin and/or contributed 20-49 hours in 2013:
Gordon Atkinson, Luisa Bigornia, Tim Chambers, Clyde Charlton, Jasmine Davaloo, Robert Elam, Debbie Holstedt, Eric Kruger, Jacqueline Lee, Lori Mason, Kadhine Fitz-Patrick, Jessica Garrett Swanson, Johanna Gomez, Robert Harrison, Robert Ingram, George John, Paul Killion, Jay Luther, Linda Swanson and Debra Whitehouse Kemp.
Legal Aid of Marin is proud to announce that the in-kind contributions provided by all of our volunteers in 2013, as calculated in preparation for our annual audit, has surpassed $2.5 million dollars or $300,000 higher than our previous record set in 2012.
Please join us on March 26, 2014 to learn more about the incredible work performed and the outcomes achieved by our pro bono participants.  Legal Aid of Marin could not impact nearly as many individuals and families without this incomparable community and MCBA support.  Shouldn't you become a volunteer of Legal Aid of Marin in 2014.  Opportunities scheduled throughout the year will be announced.
Register here:
MCBA Members
Non-Members
Volver a Noticias