LAM and the MCBA will co-host the 2015 Pro Bono Appreciation Luncheon on Wed. March 25 at the McInnis Park Club Restaurant in San Rafael. Tickets $45-$50

Legal Aid of Marin and the Marin County Bar Association are proud to co-host the 2015 Pro Bono Appreciation Luncheon honoring our community's outstanding pro bono providers of the past year. The special awards luncheon will be held in conjunction with the MCBA general membership meeting at noon on Wednesday, March 25 in the McInnis Park Club Restaurant in San Rafael.
Tickets for the event are $45 for MCBA members; $50 for non-members, and can be purchased through the MCBA web site.
Guest speakers for the event include attorneys Charles Ostertag and Christina Sherman. LAM Executive Director Paul Cohen and The Hon. Faye D'Opal will introduce and present this year's Wiley W. Manuel Awards. The event honors more than 200 attorneys and non-attorneys, with special recognition given to recipients of the Wiley W. Manuel Award. Issued by the State Bar of California to those with 50 or more hours of pro bono service, the award is named in honor of Wiley W. Manuel, an associate justice of the Supreme Court of California from 1977-1981. Judge Manuel was the first African American to serve on the high court.
2015 Wiley W. Manuel Award recipients include attorneys Laura Haley, Shirley Hochhausen, Robert Kane, Charles Ostertag, James Poindexter, Michael Samuels, Colleen Shaw, Christina Sherman, Candice Shih, Kyle Smith, Sara Wilson and The Honorable Beverly Wood; Non-attorney recognition goes to Beth Brandes, Nicole Cabrera, Christina Fathi, Jenny Finden-Watson, Jessica Guest, Ridhi Goswami, Karen Karlow, Iris Kokish, Hoang Leclerc, Linda Patch, Maria Rodriguez, Roberta Schwarz, Vince Simpson, and Alex Taufer.
Honorable Mention recognition will made for the following attorneys and non-attorneys, who provided valuable assistance to LAM and/or contributed 20-49 hours in 2014: Gordon Atkinson, Lisa Bellard, Luisa Bigornia, Larry Bragman, Matthew Briggs, Tim Chambers, Karen Carrera, Nathaniel Cooper, Jennifer Ellis, Richard Helzberg, Debbie Holstedt, Kadhine Fitz-Patrick, Julia Goldman, Johanna Gomez, Robert Harrison, Neha Hemmad, Clarisssa Kearns, Hanna Kecskes, Martha Kirubi, Shelley Kramer, Marc Litchenberg, Goli Mahdavi, Janice Mock, Phillip Neiman, Leonard Rifkind, Ryan Russell, Robert Sammis, George Shea, Andrew Schwartz, Frank Sommers, Sander Stadtler, Linda Swanson, Larry Strick, and Debra Whitehouse.
THANK YOU TO OUR SPONSORS
Hanson Bridgett LLP (Presenting Sponsor)
The Goldman Law Firm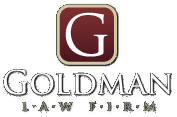 Keegin Harrison, Schoppert Smith & Karner
The Marne Law Group
Mechanics Bank
Morrison & Foerster LLP
Law Offices of Christina Sherman
'
Presidio Bank
Return to News