The LAM legal assistant grew up in the Canal neighborhood, and relishes her role helping her community.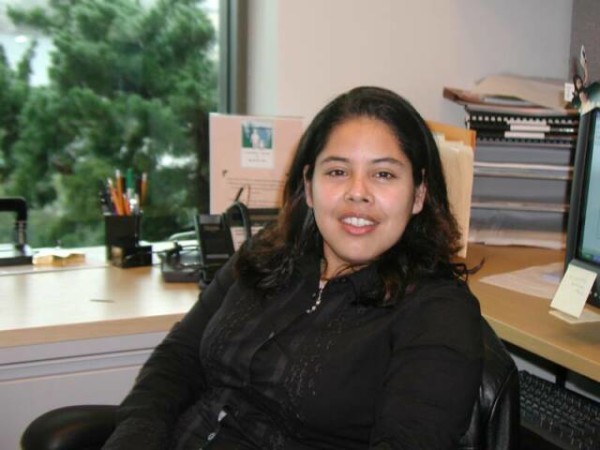 To residents of the Canal neighborhood of San Rafael, Sandra Esquivias is the face of Legal Aid of Marin.
"When I began representing LAM in the Canal, I gave it 200 percent and made it my priority to ensure that we served this community," said Esquivias, who grew up in the Canal neighborhood, and knows from personal experience what it's like to feel overwhelmed and intimidated by the legal world.
Esquivias' career with LAM began in 1999, when she came to the office as a client seeking legal advice.
"I was a single mom in desperate need of help," she recalls. "LAM took the time to listen to my story and help me find a solution."
In a synchronistic twist of fate, LAM hired Esquivias as its office receptionist that very same day. After receiving legal help, Esquivias was encouraged to apply for the job. She immediately put together a resume, was interviewed, and after only two hours of training never looked back.
These days, Esquivias works as the supervising legal assistant. She holds weekly office hours in the Canal where she sees hundreds of clients each year, helping with issues that range from unlawful detainers, family law, translations of documents, wage and hour claims and much more.
Her appointments are often booked six weeks in advance. Clients in the Canal often say they are happy to wait, because they know Esquivias and LAM will help them.
"When I came to LAM, my life was falling apart," she said. "LAM took the time to make a difference in my life. I feel that it is now my turn to give back to the community."
Return to News