---
Doug Roberts
Interim Executive Director
---
"The best part of my job is knowing that I am making a difference for my community."
Vivian Alatorre
Operations Manager
Bilingual English/Spanish
Vivian Alatorre joined Legal Aid of Marin as a receptionist in 2017, and now serves as operations manager.  Vivian is responsible for making sure all of our office systems are running to support our services, including our client database, donor database, computer systems, and more.
---
Frank Bittner
Business Manager
---
Laura McMahon
Pro Bono Director
Laura McMahon (she/they) believes in the dignity of all people and that the value of our privilege is only worth its weight in gold if we use it to help the most vulnerable of us. Laura decided to go to law school after volunteering for a tattoo removal clinic at a Los Angeles-based organization called Homeboy Industries, a nonprofit that helps former gang members secure stability and employment.
A graduate of Smith College, Laura attended law school in Washington, DC, at the University of the District of Columbia David A. Clarke School of Law, where she learned the law through the lens of public service and clinical practice. After graduation from law school, Laura worked as a Court Appointed Attorney for the District Court of Maryland for Baltimore City, where she represented incarcerated clients in initial appearance hearings before the Court Commissioner. Then, Laura built and managed a pro bono and training program at FreeState Justice, a civil legal services and policy advocacy organization serving LGBTQ Marylanders. After working at FreeState Justice for four years, Laura pursued a long-time goal of becoming a Public Defender, and for two years represented clients facing misdemeanor criminal charges in Baltimore City District Court and Circuit Court. Laura is passionate about issues facing the LGBTQ community, specifically transgender and gender expansive community members. She enjoys being out in nature and traveling to new places. Laura lives with her family and cat, Henry, in San Francisco.
---
Ellyn Moscowitz
Supervising Attorney
Ellyn Moscowitz leads the Employment law team at Legal Aid. Ellyn is an experienced litigator, mediator, author and former Law Professor. Ellyn managed her own firm representing unions and employees throughout the state of California for over a decade; Ellyn is also a skilled negotiator of labor and employment contracts, class action litigation, and has worked with workers on all kinds of issues and backgrounds. Ellyn taught at USF Law School for over 10 years in the fields of Legal Research and Writing, Litigation Skills and Appellate Advocacy. She is the author of two books and four law review articles in the field of Labor Relations.
---
George "Josh" Sullivan
Supervising Attorney
Employment Law , Housing Law
Josh Sullivan has joined the legal team as Supervising Attorney.  Josh joined Legal Aid Marin in December of 2019.  Josh has an outstanding reputation for understanding his clients and obtaining excellent results on their behalf.  Josh has extensive experience in litigation. Josh is originally from New York and after attending Dartmouth College for his undergraduate degree, obtained his JD at Syracuse University College of Law.  Josh lives with his family in San Rafael and enjoys coaching basketball and hiking the many Marin county trails.
---
Tomas Avina
Community Court/Pro Bono Coordinator
Bilingual English/Spanish
San Rafael native Tomas Avina organizes and coordinates the Marin Community Court, now in its tenth successful year, helping over 200 people each year get needed relief from burdensome fines.  Tomas assists our housing team. 
---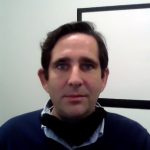 Henry Bono
Legal Assistant - Employment Law
Henry Bono joined Legal Aid of Marin in March 2020 as a legal assistant specializing in employment law.  Henry has a long history as a legal assistant and criminal technologist.  Henry excels in database management and technological aspects of legal support, and his technical expertise is a great addition to the Legal Aid of Marin team as we develop new CRM systems and procedures.  Henry holds a BA in classical guitar performance from Shepherd University.  Henry is an accomplished musician, producer and writer and lives with his family in San Francisco
---
Adriana Chan
Legal Assistant
Bilingual
---
Tahirah Dean
Staff Attorney
Tahirah Dean is a Staff Attorney at Legal Aid of Marin in their housing program. After graduating law school in 2016, she served the community in Boston and Dallas as an immigration attorney. Tahirah worked in private firms on a wide array of immigration cases including assisting asylum seekers and those seeking work visas. She now pursues her passion for housing justice in the Bay Area. Tahirah holds a B.A in English and Political Science from the University of North Texas, and a JD from Boston College Law School. She can be reached at tdean@legalaidmarin.org.
---
Thais dos Santos
Legal Assistant
---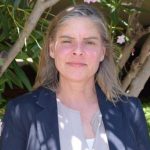 Lucie Hollingsworth
Senior Staff Attorney
Focus on homelessness, elimination of fines & fees, and housing law
Lucie joined Legal Aid of Marin in early 2019.  Lucie holds a BA in English from UCSB and a JD from Loyola Law School.  Lucie spent many years in the Los Angeles area serving as the Director of Legal Services at a shelter-based domestic violence program.  She also represented the Los Angeles region as a Board of Directors and Policy Chair for the California Partnership to End Domestic Violence.  As the daughter of former Peace Corp Volunteers, Lucie strives to serve the most vulnerable in our community through combining direct services with policy advocacy.  Lucie lives in Marin with her husband, and together they are avid explorers of the wilderness of Northern California.
---
Jorge Lopez Espindola
Law Clerk
---
Omar Lozano
Legal Assistant
---
Natalie Montano
Legal Assistant
Bilingual
Natalie Montano and is a Housing Paralegal currently working at Legal Aid of Marin. She feels passionate for the housing legal field and she strives to one day change the way justice has been served against low-income communities in this country. Devoted, success-driven, and very interested in being a part of community development. Currently, she helps as a legal assistant helping on landlord & tenants issues.  She wants to pursue being a lawyer and help make an impact in the community for the better.